---
Help To Heal Fund
---

The Humane Society/SPCA of Nelson County is a no-kill shelter. Unfortunately, some of the animals we take into our facility are sick or hurt or in need of surgery. Since our shelter is maintained almost entirely on funds from donations, this can put an awesome burden on us. For this reason, in June 2013 we set up the "Help To Heal" fund to deal with the growing number of animals that are arriving at our facility in need of medical care above and beyond our normal budget capacity.
Almost Home averages between $5,000 - $8,000 per month for medications, vaccines and medical bills.

TO DONATE, CLICK HERE TO GO TO OUR "BASIC INFORMATION" PAGE FOR VARIOUS WAYS YOU CAN DONATE.
---
CURRENT NEEDS:

---
WINTER 2020/2021

Rubicon, a 3-year-old, 18.6 pound VERY SKINNY Beagle that was freewheeling and lost in a world of hurt, before he was found by a good Samaritan. Animal control made sure that he got immediate veterinary attention and that no one was searching for him. Even still, he came to Almost Home with a horrible wound on his back and was also infected with heart worms. It looked as if he had been cut by something very sharp and his skin peeled apart down to muscle. He is currently going through hear-worm treatment.
Smoke and her two littermates, Ash and Soot, survived a house fire. Smoke's ears were burned by the intense heat but are healing well. When examined, it was discovered that Smoke has a grade 4 or 5 heart murmur most likely meaning that she has a congenital defect in the development of the heart. Smoke will need to undergo surgery.


Callie Briggs was injured in a domestic incident in December 2020. She suffered a broken jaw, and damage to the optic nerve of her left eye. While she was undergoing surgery, the vet also found a malignant mammary tumor which was removed. Callie is recovering from her surgeries and remains just as loving and sweet as can be. Her jaw is wired shut until mid-February. The globe of her eye is intact, but she has no sight due to the permanent damage to the optic nerve.


FALL-WINTER 2020

Twelve-week old Loodie was hit by a car. Although there were no internal injuries, she had several broken bones which required surgery. She has been under care at Lovingston Veterinary Hospital while she recovers.


Nutmeg, a sweet 3 year old Fox Hound mix, came to our shelter recently very thin and needing to gain weight. Unfortunately also she tested positive for Heartworm and is currently undergoing expensive treatment. While she heals, she must be kept very calm for the next three months.

Fonzie was brought to our shelter after being found under a tractor all alone. He was so small and was just not thriving. Eventually, Fonzie was x-rayed to try to find out why he was doing so poorly, and it was discovered that he had a hole in his diaphragm the size of a golf ball. Fonzie had surgery to repair the hole and to put his intestines back where they belong. It was noted that his right lung was underdeveloped which explains his wheezy breathing. Each day seems to brings more improvement as he heals from his surgery.




SPRING-SUMMER 2020

Hootie, a 10 month old hound, was hit by a car on Rt. 56 in Shipman on July 17, 2020. He has broken front left leg and back right leg. Thankfully he did not have any internal injuries. His front leg was splinted and is healing well. The vet tried to save his back leg by pinning it, but the bone was too fragile. The leg had to be amputated and he is currently at the vet healing and learning to walk. He is 150% sweet. He wags his tail constantly and loves other dogs.



Stanley is a little Beagle who is about 5 years old. When he was vetted and neutered, he tested positive for Heartworm, Lyme, Ehrlichia, and Anaplasmosis. He is currently being treated for Heart Worm.



Variety suffered a traumatic injury to her eye. The vet tried to save the eye, but, in the end, it needed to be removed. Variety came through the surgery in good shape and is recovering in foster care.




Victory suffered an accident and was rushed to the vet struggling to breathe. He had contusions to his lungs and needed oxygen therapy to bring his oxygen level back up. He has been recovering in foster care as his lungs heal and is making good progress.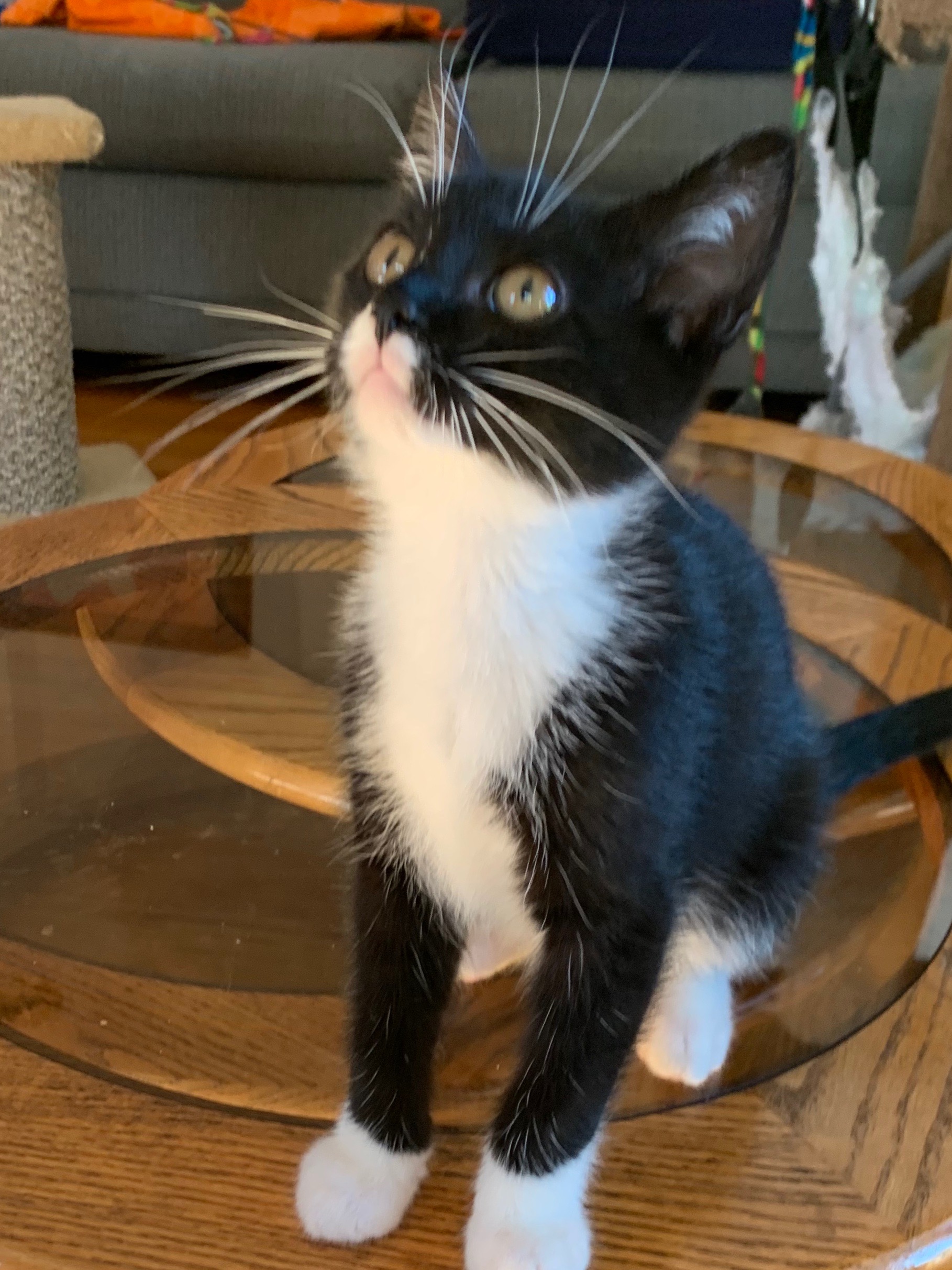 Gabby is a sweet little 18 pound beagle that was found with her foot in a Steel Leg Hold Trap. Sadly she had to have a portion of her leg amputated and will need a prosthetic. These traps are banned in 85 countries including European Union but are still being used in the U.S. The following states have restrictions on their use: Arizona, California, Colorado, Florida, Hawaii, Massachusetts, New Jersey Rhode Island and Washington. Only New Jersey has banned the manufacture, sale, possession import transport and use of these. Virginia unfortunately allows the use of these inhumane traps.


---
PREVIOUSLY HELPED:
---
WINTER 2019-2020

Bruce (a Setter/Hound mix) weighed a thin 40.8 pounds when he arrived. Animal Control initially picked him up as a very tired, emaciated stray with sore feet. He tested positive for Lyme and Ehrlichia and also had lots of broken teeth and will need a dental. He is now located at Almost Home.



Timex came to our attention when a concerned citizen saw him sitting out in the bitter cold and took a picture to send to us. Animal Control responded and brought him to the local vet. After two days at the vet hospital, we brought him to Almost Home. Timex had an upper respiratory infection, double ear infections, such bad ear mites that he has scratched off part of one ear and had taken all the skin off his neck just below the other ear. His teeth were so infected that he couldn't chew and had to have several meals of soft food daily. One of the saddest problems that Timex had was that he was covered head to toe in some kind of plaster and fiberglass that had hardened into his fur.


Zeus, an 11-year-old Shepherd (mix), was surrendered to Animal Control because he needed hernia surgery. We took him into our shelter and will get his hernia fixed, get him neutered, and get him a full dental exam. He is such a sweet guy.




Cheech, a senior DLH boy, had to undergo bladder surgery.


---
FALL 2019

Porter, a new arrival, had a full dental and full blood work. He is currently being treated for Lyme disease and dry joints.

Brutus just had major surgery last Friday to remove a painful bladder stone. Brutus has been with Almost Home for years, arriving as a feral cat and, nowadays, still trying to act macho even though he's really a just big sweet boy. He sure wishes someone could see through his hard outer shell and notice the sweet mushy kitten on the inside. He really is like a box of chocolates, hard candy on the outside, soft caramel on the inside.

Sweet Patty Cake came to us as a very sick, very pregnant cat. In order to treat her illness properly, she needed to be spayed. (Many medications are devastating to kittens in the womb.) She survived the surgery and grew stronger each day on her antibiotics. After she recovered from her initial surgery, she needed 22 teeth removed. She is now completely healthy and is like a different cat altogether. No longer is she dazed and in pain. For the first time in a long time, Patty Cake can enjoy just being a cat.



Porter Brutus Patty Cake

---
SUMMER 2019
Jasmine #20435 -- In addition to needing dental work, during Jasmine's vetting, she tested positive for Cushing's Disease and will need to be on Vetoryl for the rest of her life. She also tested positive for Lyme and Ehrlichia and has a urinary tract infection to boot. We are treating her for these issues. Her owner, now deceased, loved and generously supported Almost Home since its inception. We are going to do ALL we can for Jasmine including a diet.

Jasmine Bella Kenny Wayne

Bella #20262 -- She is a senior Tortoiseshell that has hyperthyroidism and currently needs medicine twice a day for the rest of her life to regulate her thyroid. Eventually, she may be able to have surgery to cure the problem. For now, Bella enjoys being loved on by anybody who passes by her cage.

Kenny Wayne #20466 -- An unfortunate stray, who was picked up emaciated, crawling with fleas, intestinal parasites, Lyme, Ehrlichia, and a skin infection will be needing some extra TLC. He will also need a dental exam and possible dental work when he is feeling better.
---
SPRING 2019:

Chase #20211 is a 3 year old beagle mix weighing 34 pound. Chase tested positive for heartworm and is currently in foster care until he recovers. He would love to be sponsored because heartworm treatment is costly, and he doesn't have any money of his own. Your donations to help him would be much appreciated.
Ned #19863 is a four year old orange and white tabby who spent a week at the veterinarians after having 28 teeth extracted. And, if that wasn't enough for poor Ned, he also had to be treated for an upper respiratory infection. He is pictured below with a swollen face.
---
WINTER 2018:

Clint was trapped as an injured feral cat in mid-November. We quickly discovered that he is not feral at all. If fact, he is a total love-muffin. Clint has a severe injury to the joint in his right front leg. He is on 30 days of antibiotics while we wait to see if the bones will fuse properly. In mid-December, he will have another x-ray to check on his progress. If the injury does not heal, he will have to have the leg amputated. Meanwhile, the staff is giving Clint all the love he so desperately craves, and we are keeping our fingers crossed for this sweet boy.
---
FALL 2018:
Poor little Gumball was terribly ill when he was brought to us as a stray. At 12 weeks old, he weighed only 2 lbs. Gumball was diagnosed with Immune Mediated Hemolytic Anemia...a blood disease that can have several causes, including the ingestion of certain toxic plants or chemicals. He stayed at the hospital for a very long time as the vets worked hard to save Gumball's life. Gumball is currently on steroids and antibiotics and is making progress. If he does not relapse in the next year, he should have a long happy life ahead of him. Your donation to the Help To Heal Fund will give Gumball that chance.
Grover came to us as a stray from the Beach Grove area. He is the sweetest, most loving, cuddly boy imaginable. Grover kept his eyes squinted & closed most of the time. Grover was found to have entropion in both eyes, a painful condition in which the eye lashes are turned inward causing them to rub against the eyeball. The vet was able to perform surgery to correct the condition and relieve years of discomfort. Grover is recovering nicely and is a true gentleman about having eyedrops applied several times a day. He can't wait to get his stitches out on October 22nd which will also allow him to have the "cone of shame" removed. Grover will truly make someone the most wonderful pet, and now he'll be able to look into your eyes with all the love that is in his heart, too.
---
JULY 2018:
Clawdia was shaken by a dog, and her left front elbow and shoulder were shattered. She had her leg amputated last week. Her stitches come out on the July 11. She is learning to stand on her remaining three legs and hop around.

---
SPRING-SUMMER 2018:

Midas #19433 --King Midas, for whom everything he touched turned to gold, had a curse and so does our sweet, sweet boy Midas. Midas was a stray who came to us with a huge mysterious wound on his neck. He tolerated medications and daily scrubs of his open wound wonderfully. As it healed, we noticed he was getting new mysterious sores on other parts of his body. Poor thing…like King Midas, our Midas when he touches certain things or eats certain foods he gets itchy bumps and sores on his head, neck and stomach.
We are in the process of trying special prescription foods for him, which cost more than the average store brand we normally buy for the shelter. He also has to have extra vet checks to make sure he is healing and we are on the right track. We are hoping to avoid costly allergy tests and shots, but it will be a slow process of detective work and may take months. If you can help Midas pay for his special food and extra vet checks, we have a foster who will do the detective work of finding the right food for him and get him vet trips to help him feel his best so he can find his purrfect home. Any amount is appreciated. Click here for more information about Midas.

UPDATE JULY 18, 2018:
As you can see, Midas is a bit more slender these days. Thanks to a wonderful donor we were able to test Midas for environmental allergies. Poor boy is highly allergic to Dust Mites, Storage Mites, some weeds and tree pollens. Thanks to other donors, we have been able to purchase special, prescription food and do a food trial for him, which appears to be helping. But, we are not out of the woods yet. Even though he has graduated from the full anti-itch suit he still has to wear a protective collar. His neck which has very thin skin due to the previous injury, is his favorite place to scratch. Thank you for all your donations so far. Midas will continue to need help. We will keep you posted on the possibility of Allergy shots and cost.
Before picture 5 months Sporting anti-scratch suit

---
Bug #14141 -- Poor Bug. Bug's mother and his siblings were found living out of a dumpster and brought to us in 2011. At that time we estimated him to be 10 weeks old. Nearly feral when he came to us, Bug can be shy around strangers, but he does enjoy being loved on once he is comfortable. But Bug has not been truly comfortable for a while. For the last 3 years, Bug has had chronic diarrhea. Only recently have we been able to give Bug his own space, in hopes of reducing the stress of growing up at the shelter and never finding a permanent home. Since we have not found a home for Bug, we are hoping to figure out what is causing his chronic diarrhea. In order to help him, we have started him on a special food trial and special meds. His food and meds are not what our shelter normally stocks but we want him to have a good life here at the shelter. It will take time and he may need to be on it for the rest of his life it, so this adds to our monthly finances. We truly want Bug to enjoy life here, if that is his destiny, and we hope that you can help us help him. Click here for more information about Bug!
---
DECEMBER 2017

Schroeder #19513 is an adorable little beagle..approximately 7 years old and weighing only 20 pounds. Unfortunately he tested positive for heartworm. He will require expensive treatment and restricted activity for the next 90 days while he is being treated.
---
Jolt #19504 was hit by a car in the Family Dollar parking lot on 11-14-17 and rushed to the vet by Animal Control. Poor little Jolt needed emergency surgery to repair a diaphragmatic hernia caused by blunt force trauma. Almost Home agreed to take custody of Jolt and pay for the surgery. Jolt's staples were removed on December 4th, and he has blossomed into the most adorable inquisitive kitten. If you stop by the shelter to see this little guy, you will not be able to leave empty handed.
---
OCTOBER 2017 - Brandi #19276 was a DLH, tortoiseshell, female, born on June 20, 2017. Brandi had a condition called "Persistent Right Aortal Arch"... a congenital defect that causes a band of tissue from the aorta to constrict around the esophagus. Every time Brandi tried to eat, the food got stuck and was regurgitated. Normally, the cost of this type of surgery could run into the thousands of dollars, but Lovingston Veterinary Hospital deeply discounted the cost and another vet offered to donate her time to do the anesthesia, bringing the cost to just under $1,000.00.
---
AUGUST 2017 - Great Kitten Caper

---
MAY 2017 - Penelope #19168 and Adelaide #19249

Penelope was a 10 year old Siamese spayed female who was surrendered to our shelter. She needed immediate and expensive surgery for a large bladder stone that had been bothering her for a long time. Her surgery was on May 31, 2017. Penelope will need special food for the rest of her life to keep her healthy. Adelaide arrived at our shelter staring and needing medical attention. Both have since been adopted.

---
MARCH 2017

Vinny #14182 was born with a breathing problem... a polyp in his nose. The sound of him struggling to pull in each breath could be heard across the room. He has been seen at Lovingston Vets several times, but his problem is not one that could be fixed with mere medication. He really needed a CAT scan and eventual surgery.

UPDATE: Vinny was transferred to CASPC. They removed the polyp from his ear without any need for a CT scan. It ended up being a very simple procedure. He sounds fantastic now, no breathing issues and plays like a kitten loving everyone. Now he just needs to get adopted and was featured in their help to get adopted email last month (March 2018) since he is taking awhile to find his perfect home.
---
DECEMBER 2016 "Christmas Eve Dogs"

Larry (top left) (deceased), Amos (top center), Erin (top right), Shiloh (lower left), Ryan (lower center), and Lloyd (lower right) were 6 of 11 dogs seized in a neglect case. Helping these dogs was an expensive undertaking for us, but it is what we do.

---
Emaciated Hound... Henry, a very sweet 2 ½ year old Hound mix, arrived at our shelter weighing only 44 pounds. Needless to say, he needed to gain a lot of weight. He is an ASPCA TV commercial—that is for sure—but we changed all of that because THAT is what we DO! Henry was treated for Lyme, Ehrlichia, hookworms, and whip worms. His extremely thin coat was due to poor nutrition. He got much better because we fed him (twice a day) very nutritious vet prescribed Royal Canin Gastrointestinal food that put a healthy weight. Henry literally had many bald spots all over his body where his hair has fallen out in clumps. Had we not gotten him, he probably would have frozen to death, or died of starvation, within the next week or two. To learn more about Henry, please visit his web page.
---
Seven Sweet Cats and Kittens ... Donations helped Almost Home pay the vet bills for seven sweet cats and kittens who came to us in desperate need of medical care. In late January 2016, Almost Home took possession of seven cats and kittens that had been surrendered to Nelson County Animal Control following the death of their owner. The "M" cats, as they have come to be known, had a number of health issues which needed to be addressed right away.
---
Mae #16660 - In August 2016, Mae (a newly arrived, very sweet stray) tested positive for heartworm. She needed to undergo expensive heartworm treatment for the next 3 months.
---
Maryland
had a high fever that left her dazed and curled up in a tight little ball.
Misha's
grade 3 heart murmur meant that she needed a course of antibiotics before she could be spayed and have her infected teeth pulled. She then had to have more antibiotics after the surgery. Poor eight-year-old
Macaroni
had a number of health problems including pneumonia, anemia, a severe ear infection, and abscessed teeth. She spent several days at the Veterinary Hospital and 10 days on pre-op antibiotics before finally being spayed and having
every single
tooth pulled. 5-month-old
Maverick
had a severely damaged eye. He had surgery to enucleate the eye and was neutered at the same time. All seven of the cats, including ten-month-old
Missy
and five-month-old brothers,
Montana
and
Marmalade
, were spayed/ neutered, treated for worms, coccidia, fleas and ear mites, tested for Felv/Fiv, and given vaccinations. All of the cats have made remarkable recoveries and are now feeling well, probably for the first time in a long while. All of the "M" cats have been adopted.
---
Houndsworth,
a sweet 2 year old weighing 47 thin pounds, entered our shelter as a stray on 3/13/16. Unfortunately he tested heartworm positive...which entails an expensive 90 day treatment process. We are looking for a foster home for that period, because he needs restricted activity, peace and quiet. If you are interested in temporarily fostering Houndsworth, please contact the shelter. We are also in need of funds for Houndsworth's heartworm treatment.
---
Snowshoe...diagnosed with chronic ear infections that caused him great pain. He was given antibiotics and steroids and improved, but the infections kept coming back and made him miserable and deaf. It's possible the only way to cure his discomfort was to have a special operation to clean out the ears once and for all so he never has to deal with the pain again.
---
Beauty and Her Pups ... Around Thanksgiving 2014, we took in Beauty, a kind-hearted dog, who had been owner surrendered to Animal Control. We later found out she was pregnant. Beauty was taken into foster care so she could have her puppies in safety. She went into labor Dec. 28 and began to deliver her pups. By midnight, five pups had been born, but two were stillborn. Beauty's foster mom was very worried, and took her to an ER vet, where an emergency C-section was performed. She still had seven pups left to deliver. Of the twelve in her litter, nine survived, thanks to the emergency surgery. Beauty was also anemic, so was given IV fluids and a blood transfusion. The total bill for services (with discounts) was still $1200. Beauty has now been spayed and will NEVER have to go through this again.
---
Luke, Phyllis and Tiny Tess ... Luke had an injured front foot that had been caught in a trap and a bad hip that needed surgery. Phyllis, a wonderfully mannered hound mix, had an abcess on her hip requiring a vet stay of about 3 weeks. It is believed, although not confirmed, that her wound was probably the result of buckshot! She was later transferred and adopted. Tiny Tess had a large hernia that needed to be removed.
---
Doggie Houser... Doggie Houser (below) was picked up as a stray by Animal Control with the above unexplained injury...possibly run over by a truck or train. THANK YOU SO MUCH FOR SAVING ME AND HELPING ME HEAL!!!


---
Trey, Barney and Bling... Trey was a male English Setter mix...approx 3 yrs old. Animal control picked him up emaciated with a severely infected foot. No one knows for sure - but it seems that Trey had been caught in trap for some time. His leg had to be amputated. He was later transferred and adopted. Barney and Bling both needed heartworm treatments at a cost of $300 each.
Barney Trey Bling
---
Vega and Felix ... Funds were needed for Vega and Felix. Vega had been shot in the head. She unfortunately lost sight in her right eye, and some muscle from the top of her head. She also had to have a drainage tube inserted to relieve the swelling in her head.
Felix came to the shelter with what appeared to be an injury to his left ear. He had a terrible case of ear mites so it made sense that he may have scratched at his ear and hurt himself. The shelter staff treated the ear mites and medicated Felix for infection, but the ear refused to heal. Felix's trouble was finally identified as Squamous cell carcinoma - a type of skin cancer. Felix had surgery on April 2nd to remove his entire left ear. He has since passed away.



Vega Felix
---
Peggy ... In Jan. 2014, tiny little Peggy was taken from Animal Control - already accepted to a beagle rescue - when she tested positive for heartworm and ehrlichia. She was approximately 5 yrs old and only weighed 23 lbs. She was a cuddly little sweetheart. She needed a foster home that would care for her during her treatment - and donations to help cover her medical expenses. Peggy was later transferred to another shelter where she was adopted.
---
Patrina... Patrina was a sweet little tiger kitty who had a severe left eye injury/ulceration probably caused by a cat scratch. She had surgery by Dr Charles Wood at Old Dominion Vet in Charlottesville, but he was afraid she would loose the eye. She had her third eyelid stitched into place with a tiny penrose drain placed, and she had to wear an Elizabethan collar for 2 weeks to let it heal. Luckily after 2 return visits there and the excellent care at Almost Home and Old Dominion Vet, the eye was saved and back to normal. She loves to be held and is a perfect patient. Patrina was later transferred to another shelter where she was adopted.

---
Mercedes, Moe and Betty Joe... We had 2 dogs that need Heartworm treatment... Mercedes (Mercedes appeared to have lived outside her entire life as she came to us EXTREMELY MATTED & DIRTY) & Moe (a super friendly dog with a personality the size of a Shetland pony). Then there was sweet Betty Jo ...the severely emaciated Benji Mix - who's vet bills were HUGE. Under her wirey coat she was just skin & bones!!!


(Left to Right: Mercedes, Moe, and Betty Joe)
---
Marilyn ... Marilyn is one of the sweetest hounds you will ever meet. Animal control picked her up as a stray with an eye injury. The poor thing had dried blood all over her face. The vet said it looked like the injury was about two weeks old. Marilyn was wearing a collar with no id so she had to be in the custody of animal control for 10 days. Almost Home took custody the day she was released from Animal Control. She had surgery on June 14, 2013, to remove her eye. When Fonda, one of the staff from Almost Home, stopped by the vet's office to check on her, she was still out of it from anesthesia. Her surgery went well. When Fonda was taking pictures she kept saying, "POOR BABY", and Marilyn started wagging her tail even though she was unconscious. Oh, what a sweetheart!


---
SOME BEFORE AND AFTER PICTURES

---
Tupelo #16977 BEFORE and AFTER
---
Pete Rock #14596 - BEFORE and AFTER
---
TO DONATE, CLICK HERE TO GO TO OUR "BASIC INFORMATION" PAGE FOR VARIOUS WAYS YOU CAN DONATE.

---